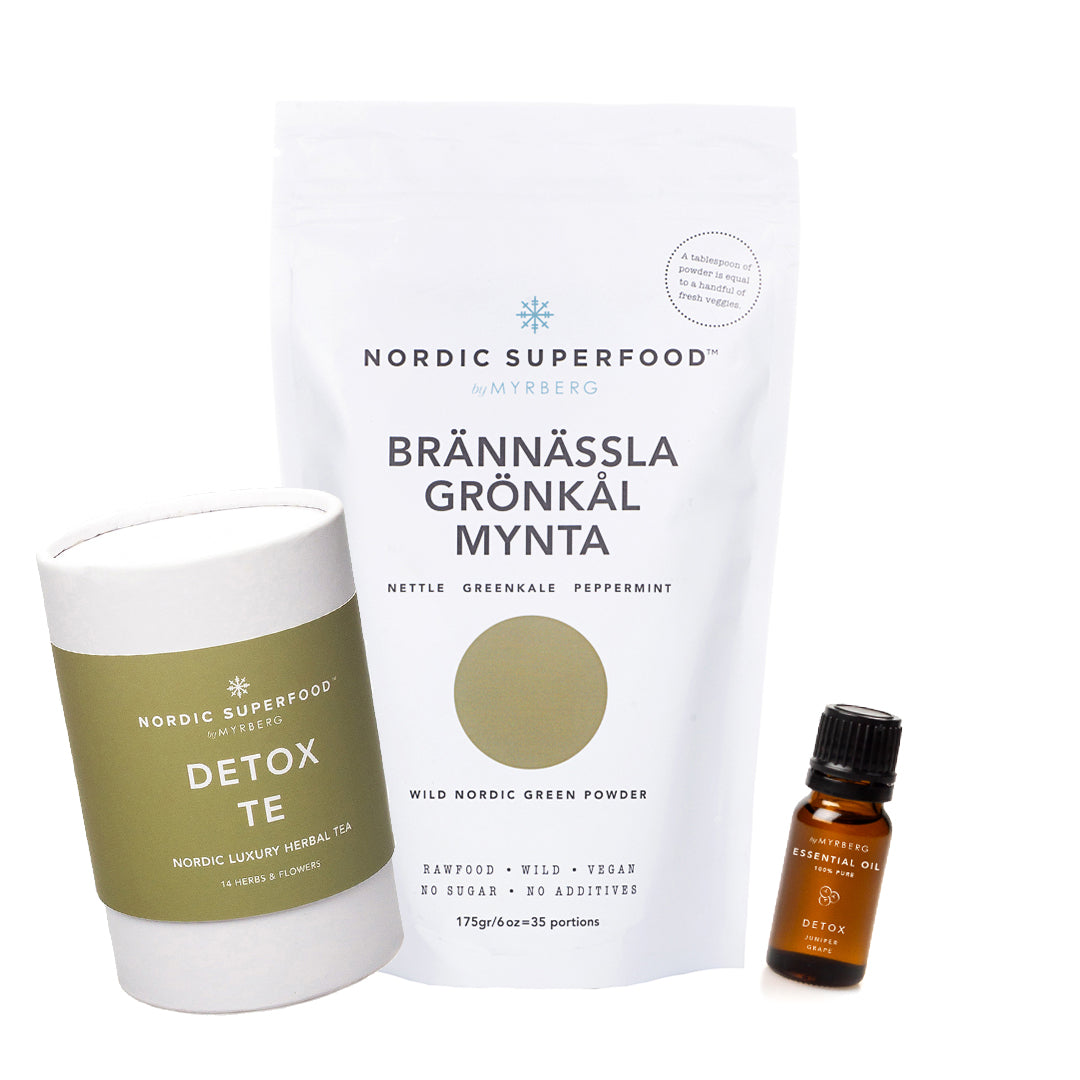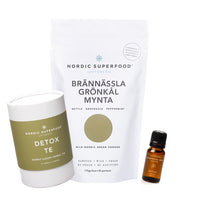 A cleansing package for those who simply want to get more energy and help the intestinal flora and regulate the ph balance in the body!
Green Växtpulver 175 gr
100% pure plant powder from wild, hand-picked Nordic stinging nettles, kale and mint. Cleansing, alkalizing and regulates the ph value in the blood. Promotes good bacteria in the gut, provides increased energy, satiety and heals intestinal problems. Our powder contains 22 grams of protein per 100 grams of powder. This means that there is the same amount of protein in our powder as in a piece of meat. Vegan super protein!
Detox Te
Detox tea with herbs and flowers from the wild Nordic nature. 

Nordic Essential Oil 10 ml.
Detox cleans out toxins that block and starts blood circulation, gives courage and willpower. Essential oils can be used for massages, baths, saunas, fragrance diffusers and cleaning. 
Produkter som passar ihop