Marint kollagen från norges kust
COLLAGEN PREMIUM+
FÖR VACKRARE HUD, SMIDIGA LEDER OCH BÄTTRE HÅRKVALITÉ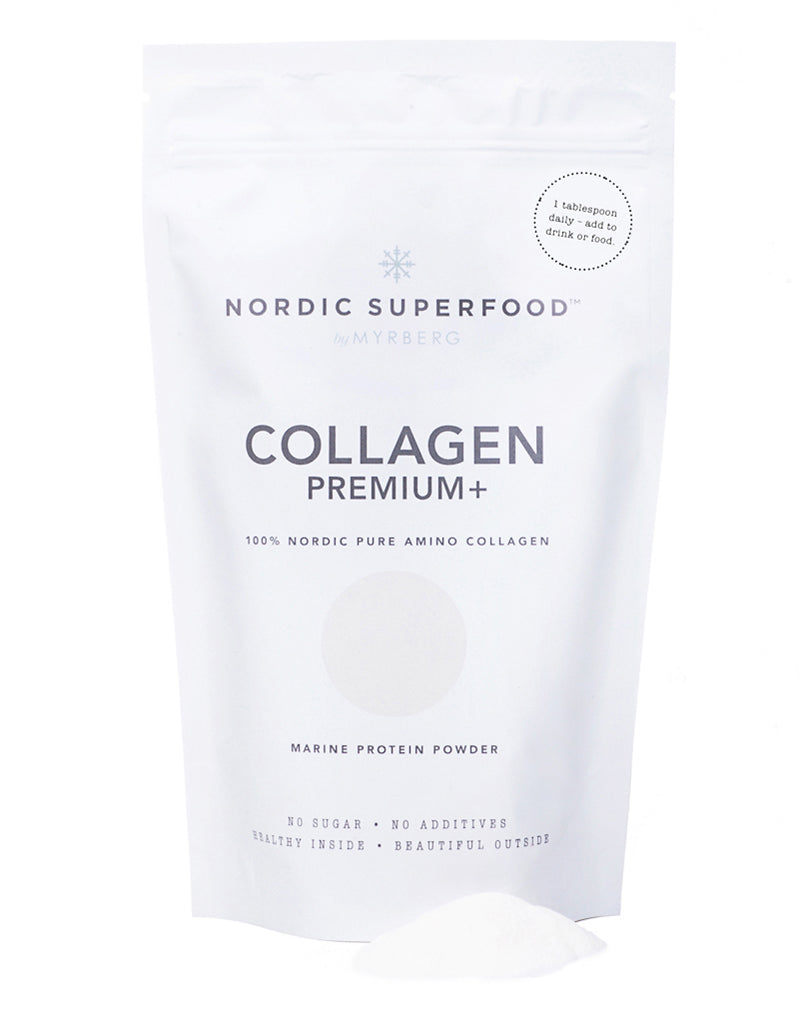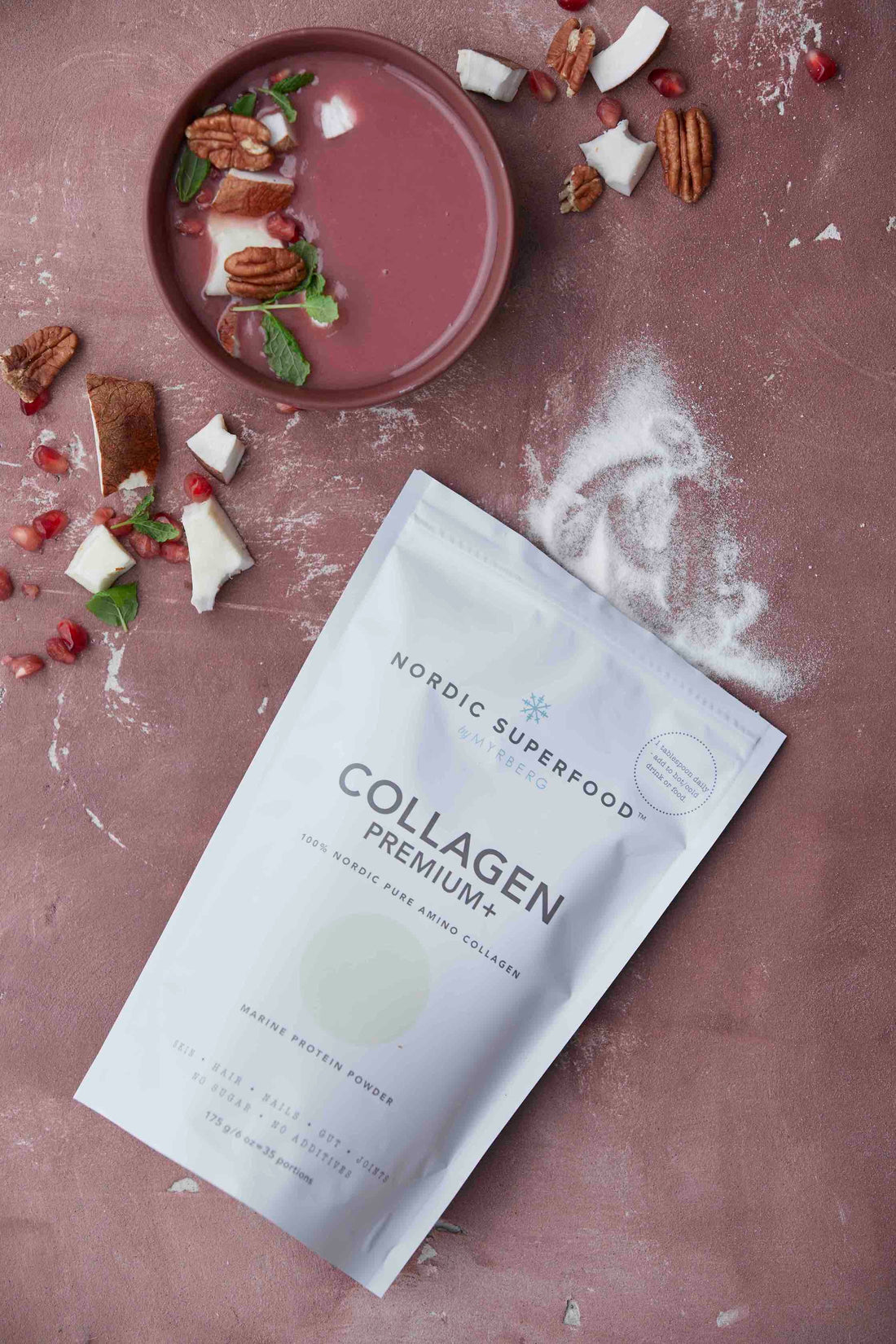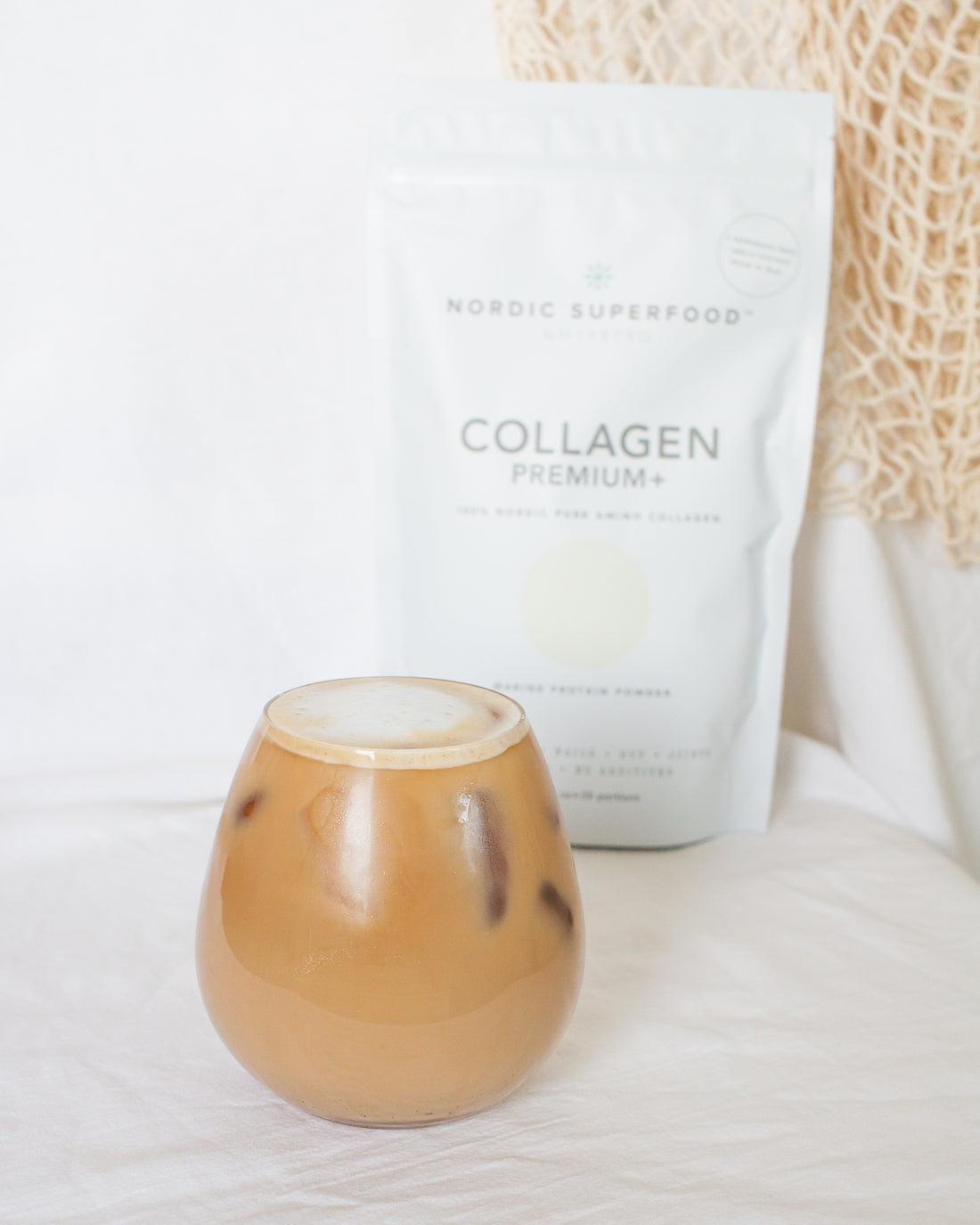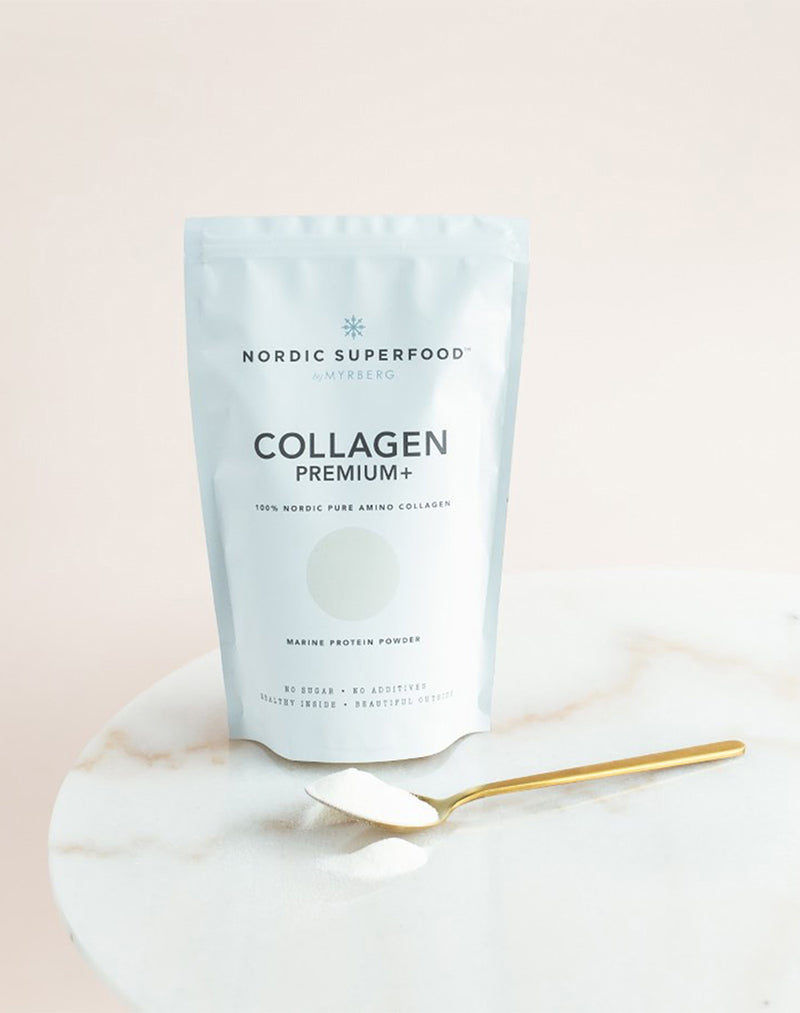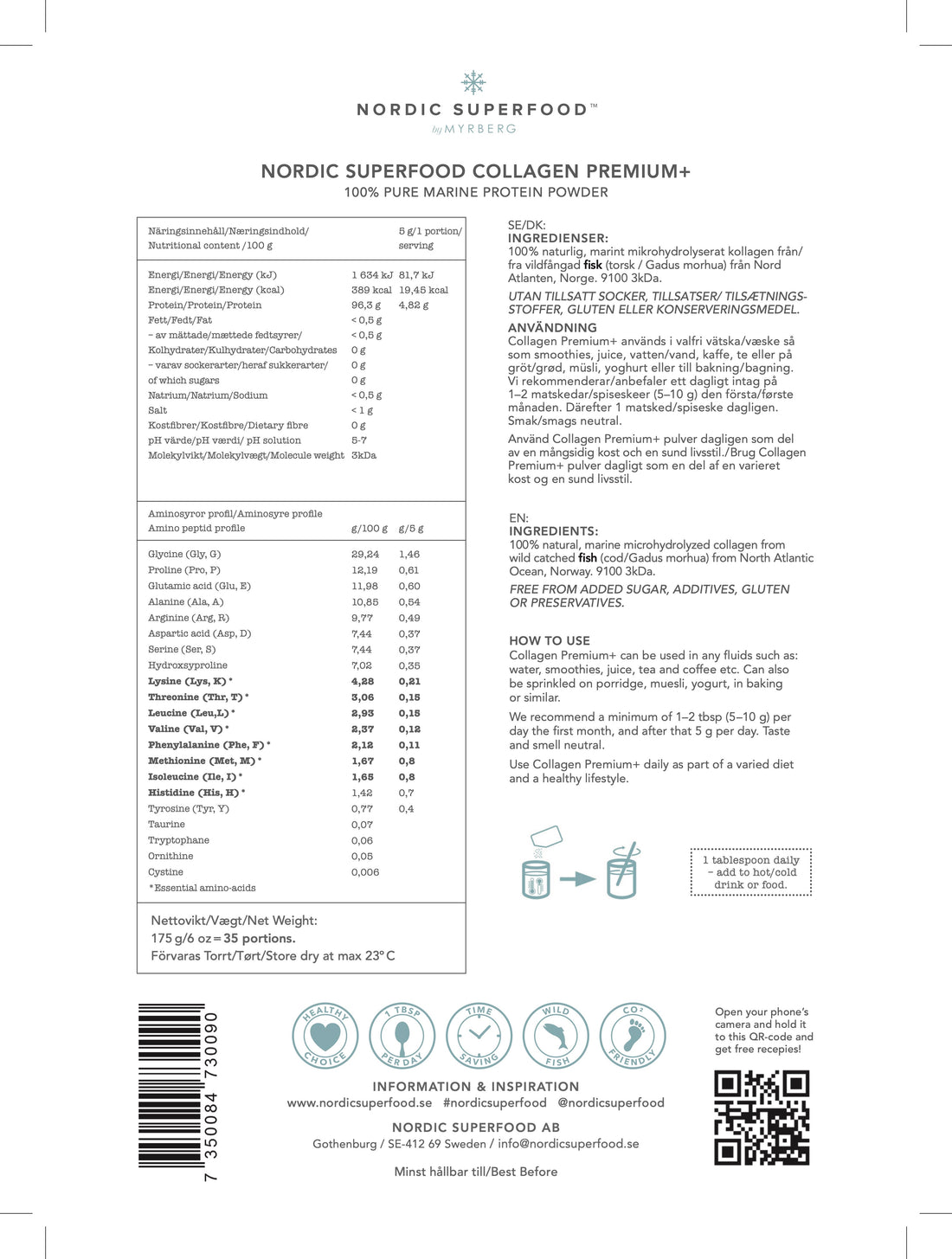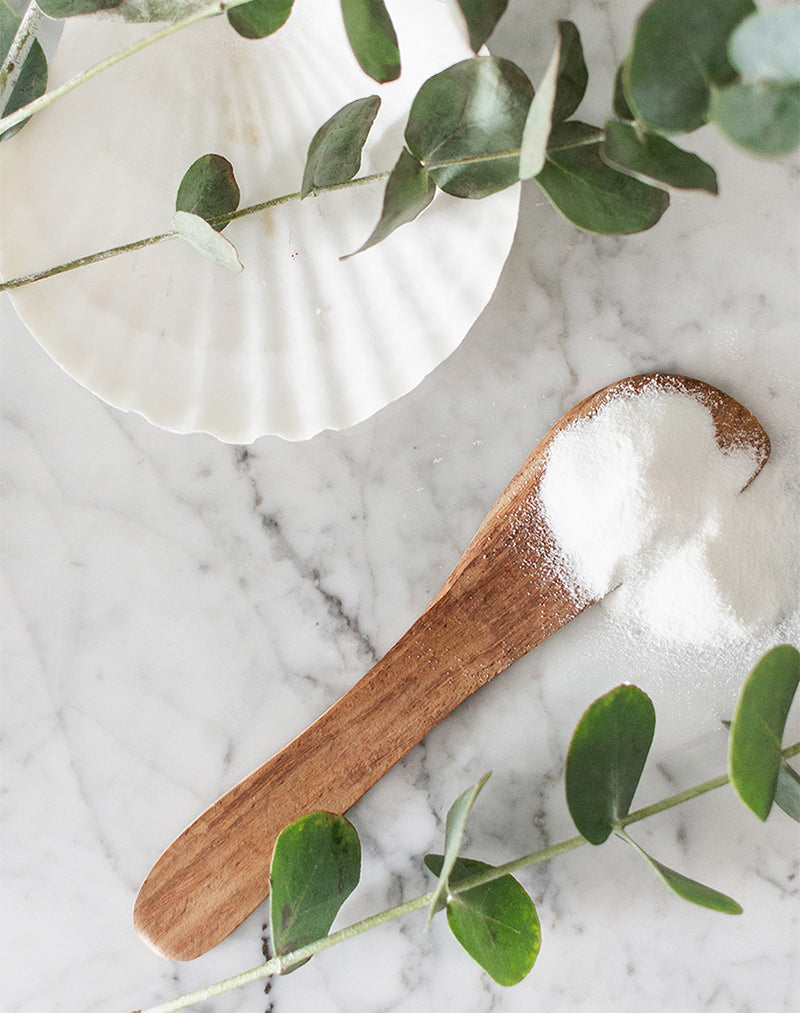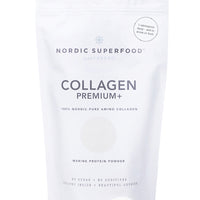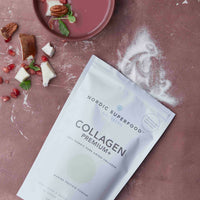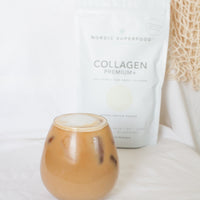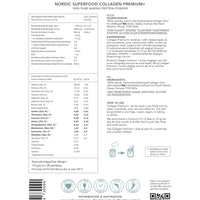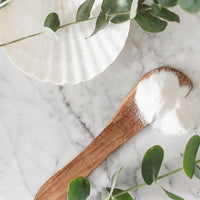 Collagen is a bioactive, complex protein that maintains strength and flexibility throughout the body. It is one of the most important structures in our body and makes up 25%-35% of all protein in the body.

Collagen is an important component of connective tissue, joints, bone tissue and cartilage and contains up to 19 different amino acids. Collagen is also an important part of skin, hair and nails. As much as 70% of the skin and 80% of the body's connective tissue consists of collagen. After the age of 25, the body's own production of collagen decreases and a supplement of collagen stimulates the body's own collagen-producing cells and can help slow down aging.
» Collagen can help maintain healthy and mobile joints. 
» Collagen can help maintain normal connective tissue. 
» Contributes to maintaining the body's own collagen formation in the skin and contributes to improving the skin's structure and counteracting wrinkles and loose skin. 
» Collagen deficiency can cause muscle pain and joint problems.
Collagen Premium+ används i valfri vätska, så som smoothies, juice, vatten, kaffe, te eller på gröt, müsli, yoghurt eller till bakning. 
Vi rekommenderar ett dagligt intag på 1-2 matskedar (5-10 g) den första/ månaden. Därefter 1 matsked dagligen. Rekommenderad användningstid är dock minst 8-12 veckor. Man kan även använda Collagen Premium+ under längre perioder för att bibehålla en normal hud.
Många upplever en normalisering av huden och ökad fuktighet redan efter 3-4 veckor.


Energi, 1593 kj / 381 kcal, Protein 99,6g, Kolhydrater 0.2g, Sockerarter 0.2g, Fett 0.00g, Salt 0.00g

Förvaras torrt och vid max 23 °C. Maximal hållbarhet 24 månader från tillverkningsdatum
Produkten är tillverkad i Norge av fiskskinn (vildfångad, norskt torsk). Neutral smak. Använd Collagen Premium+ pulver dagligen som del av en mångsidig kost och en sund livsstil. Vi rekommenderar ett dagligt intag på 1-2 matskedar (5-10 g) den första månaden. Därefter 1 matsked dagligen.
ENKELT ATT ANVÄNDA
Du kan inta Collagen Premium+ på många olika sätt. De flesta rör bara ner det i morgonkaffet, men du kan också använda det i valfri dryck, din gröt, smoothies eller bakning!
för en starkare kropp
Marint kollagen är rikt på aminosyror, som är avgörande för muskelreparation, bindväv, leder, skellet och ligament Ju starkare Smidig fascia ( bindväv)gör att du monskar risken för skador, sträckmärken och och underlättar för muskelvolym. Dessutom
så mättar kollagen 40% bättre än andra proteinkällor som vassle, soya och ärtprotein.